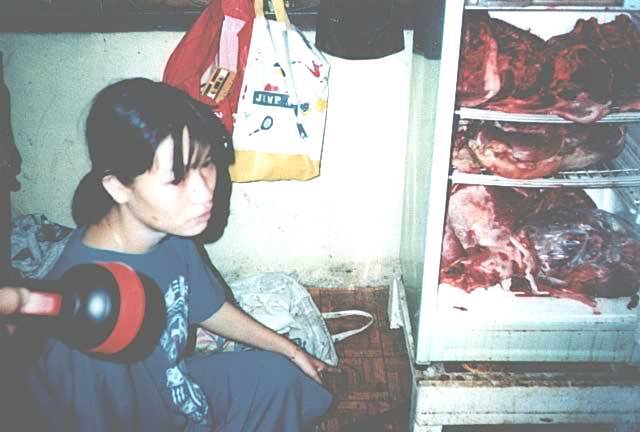 True Story From The Philippines !


A
young lady from the Southern Philippines has been killing people and
kept their meat in her Refrigerator. She apparently enjoys eating human
meat.


She also said that she had many dinner parties for her
relatives and Friends and gave them this human meat to eat without them
knowing it.


Her guests said that they found her cooking very
good, but they did not know however what type of meat she was using.
She is from the Philippines .


She also killed her own
husband to get the meat. She was eventually arrested by the police.
They found the grisly chopped body parts as pictures attached .